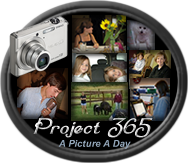 Sunday - We were enjoying some beautiful weather and wanted to take in a bike ride but Paul wanted Kathy to ride on the pegs of his bike.
Monday - I received this sweet card in the mail from a dear friend in GA. It made me smile... the inside said "I hope you're my friend forever - because that's how long I'm going to need you"
Tuesday - Enjoyed a day of cool weather, cloudy skies and some rain.
Wednesday - working on making lots of cards. I needed a Congratulations card so I made a dozen of them to add to the pile of cards to sell. (sorry for the upside down picture)
Thursday - Since July 1st I've been trying to wake up early and walk at least a mile. I don't always walk every day but I do try.
Friday - As I was walking in the morning the moon was just so beautiful... i tried to capture the beauty but this picture doesn't do it justice at all.
Saturday - We got a great deal on pears so we bought a bunch and made some pear sauce. It turned out so yummy I wish we would have bought more.