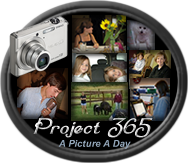 Sunday
Check out this awesome Bible bag that Martha from church made for me. Isn't it the coolest? It holds everything I need to take to church. I love it!
Monday
Mom gave me a new lunchbox. Kathy got one too, hers is red.
Mom packed my lunch. When was the last time your Mom packed you a lunch? And it was all super yummy!
Tuesday
These adorable mugs were a gift from a friend. Aren't they cute?
Wednesday
Kathy and I made empanadas and took them over to enjoy game night with two sweet ladies. We played Rook and had a great night.
Thursday
Paul heading out to grill up some delicious hamburgers for us.

Friday
Can you guess what has been going on at the house?

That's right... new coats of paint are going up. My bathroom is done and the painters did a fabulous job!

Saturday
To enjoy the gorgeous day God blessed us with we had a picnic with some ladies from church and these three precious boys.

How did you enjoy your last week of January?