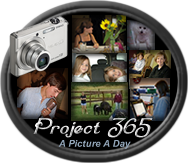 Sunday
My New Years weekend was spent in bed. I am still very much in the process of getting settled into my new room. It's hard going from a three bedroom house to living out of your bedroom so it's all a process. A very slow process of going through everything to see what I need to keep and what I can throw out/sell/give away. Most of the things around my bed are important papers or special projects that I need to finish. After three days of being in bed and looking at all the stuff I made the effort to go through it all Sunday afternoon. This was my before picture but I never took an after picture.
Paul was off work and because of some computer work he did at Kathy's office we were able to enjoy a nice meal on company. One of Paul's favorite restaurants is in Mandalay Bay but Kathy wasn't able to get reservations for that one so we ended up going to another restaurant in Mandalay Bay called Stripsteak. It was fabulous. I will be posting later this week more pictures showing everything we are.

Tuesday

We had a cold front come through Las Vegas. Monday it snowed and today it was even colder. It took us at least 5 minutes to get the window defrosted enough to be able to drive safely. I am going to have to buy an ice scraper but I am not sure they sell them in Las Vegas. I know Mike had one at one time but I don't know where it is. I looked in the truck but couldn't find it.
Wednesday

Kathy tried a new recipe this week and it was very good although if you don't like curry it's not for you! It will be added to our do again list. I will be posting the recipe later this week. Stay tuned!
Thursday

Frank was our first guest to come over for dinner from our new church. I pulled out my camera and said "I hope you don't mind but I am going to take some pictures" He proceeded to give me this goofy face so I snapped a picture. We had a great time getting to know him more. He loved hamburgers so that is what we made for dinner. Not something we would normally serve our guests but that is was he likes.
Friday

This was my first full week of work now that I am full time. It's a good thing I worked Friday because the work was stacking up for me. The phones were slow on Friday so I was able to get everything caught up and actually get some things organized. Fridays are going to be good for me because it is slow enough in the office that I can get things accomplished that don't normally get done.
Saturday

What a busy day! I woke up and decided I would wear my overalls. Mike loved overalls and my dear friend Rebecca gave me these Winnie the Pooh overalls. When she gave them to me Mike was so excited that we could match. He thought overalls were the most comfortable things ever. Of course living in the GA mountains it is common to see people in overalls but in Las Vegas it's a different story. It didn't stop me any. I do have to say it was funny to see Paul and Kathy's faces when they saw what I was wearing but I wore my overalls proudly! Kathy and I went to get the oil changed and Paul stayed home to wait for the delivery guys that were coming with our new microwave. I had bought an over the range microwave off Craigslist but we weren't really sure I got the right one since we didn't have a vent to hook it up to. So I sold it on Criagslist and actually made $10 more than I bought it for. When I bought it, it was really greasy and dirty so I spent several hours cleaning it and even used the steamer on it to get it clean. It was a mess but when I was done with it, it was ready to use. So here is our new microwave that they came and installed. Kathy and I did some shopping but I will share more about that later since this post is already getting too long.
Sunday

After church we were invited over to Pastor's house for lunch. Tammi made some delicious BBQ chicken topped with bacon and cheese. She also had this green bean casserole with a twist. It was all really good and and the fellowship that went along with it just made it all that much sweeter. After lunch we had to run home because someone was coming to pick up the dinning room table, chairs and curio cabinet that I sold on Craigslist. Now we have an empty room but Mom is coming out this week and we are going table shopping. We are looking for a small square table.
Now
let's see
how everyone else spent Week 2 of 2011.