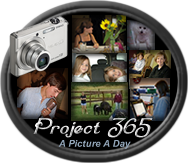 Monday
One of the perks of working at an insurance office... free Starbucks!
Tuesday
Kathy and I made chicken parmigiana to feed 20 people. Our church was hosting a church planters conference so we signed up to provide some food.
Wednesday
I had to take this picture because Mom was telling Kathy what things needed to be done to the house to make it a "home". Kathy just kept shaking her head yes. It was so funny.
Thursday
Kathy took two days off to spend with Mom. We went out to breakfast before Kathy dropped me off at the office.