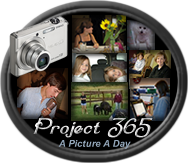 January has come and gone and February is going by just as fast. Life is busy right now but it's a good busy... I can't complain.
Sunday

Kathy and I went to the Christian book store... I can't even remember why we went but they had a huge sale going on and I couldn't resist.... I bought all these DVDs.
Monday

We went out to dinner with 2 ladies from the church. We decided to meet at 3 Tomatoes & a Mozzarella because then after dinner we were heading to Sam's club to do some shopping. It was fun, delicious and we actually got alot accomplished! Thanks Pam for getting us into Sam's Club.
Tuesday
I started playing Words with Friends with my Grandmother. We finished this game and I started a new one but when I invited her she declined the game. Very quickly she called Kathy and told her she wants to play the game with me she just hit the wrong button...it was too cute!
Wednesday
We headed over to Pam's house to keep her company while her husband was out of town. We enjoyed a delicious meal of tacos and spent several hours talking and getting to know each other. This is a picture of one of her cats... his name is Bahama. He is really friendly and social.
Thursday
I got a free donut at Dunkin Donuts... isn't it cute? I thought it was very clever of them to make heart shaped donuts. I wonder if next month they will make shamrock shaped donuts?
Friday
I spent lots of time looking over my IRAs and talking with Philip about my account. I have to say I am very thankful for a brother who understands financial stuff. He has been a HUGE blessing to me since Mike passed away. He is doing my taxes and helping me get all set up with my IRAs. Thanks Philip for all your hard work!
Saturday
Another really busy day for us. We got so much accomplished. I think we did about 10 loads of laundry. We had linoleum installed, 2 carpet guys come out to measure so we could get some quotes, card supplies ready for a card class we are having next Saturday and we even sold one of our Craigslist items. I love productive days!
I know I am alittle late in posting this week but I am still
going to see
how everyone else's week went.