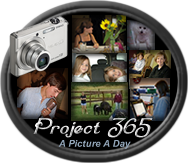 Monday
I must say this Valentine's I received so many cards and gifts. God knows what we need! Kathy was so sweet to have this beautiful tulip bunch and monkey delivered to the office as my Valentine's gift. Kathy is always thinking of others! She is one amazing woman!
Tuesday
Coming home from work this is what I saw. I just though it was so beautiful... how the sun was shinning through the clouds as it was going behind the mountains.
Wednesday
Kathy and I went to the AT&T store so I could upgrade to the 4G iPhone. One cool feature is the Facetime while you talk. Here Kathy and I are playing around with it. It took us a few tries but we got it to work. I thought this would be a wonderful feature for Paul to talk to Kathy while we were in GA.
Thursday
Like a good wife... Kathy went walking with Paul... it was cold outside so she bundled up real good.
Friday
Kathy and I flew to GA to spend the weekend with this very sweet family.
Saturday
We had a girls day with Rebecca... Kathy and I got our hair done. I love Kathy's hair... it is just so beautiful.
I was told that my hair could be donated to Locks of Love so I went ahead and got a short hair cut. Sorry you can't see it very well in this picture but it's the only one I have.
Now
let's see
how everyone else is doing.