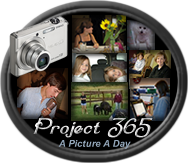 Sunday -
We had some fellowship time with Peter and Pam at our favorite pizza place...
Grimaldis
Monday -
I made my
Natraburst
drink for everyone to have some. I had to take a picture of Kathy because if you look real close at her smile you will see some blackberry smoothie :-)
Tuesday -
We have had some beautiful days with the weather not being too hot or too cold or too windy. We went out to dinner and ate outside next to this fountain.
Wednesday -
We went to Pam's house for food, fun and fellowship.
Thursday -
One of my new projects/ministry at church is creating/maintaining the church directory. We went to Walmart and bought all the supplies we needed.
Friday -
Kathy and I left work early to go to the DMV. It took us about an hour and a half of waiting time but hat was much better than what we expected. Now I have to wait a few weeks and I will be an official Nevadan.
Friday night we celebrated Mom's birthday. We went to
Panevino
(one of Kathy and Paul's favorite restaurants). We invited Pam to come with us and since she had never gone to see the "dancing waters" at the Bellagio we decided to introduce her to it.
Saturday -
I don't have a picture because we were to busy cleaning out the office and craft room at home. Kathy and Paul did a great job of going through things and decluttering and organizing the office. I still have more to do in the craft room but I started and that is an improvement.
I know I am basically a week late but
let's see
how everyone elses week went.