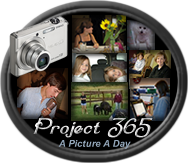 Sunday - I woke up and got ready for church but when I went upstairs I found my poor Mom really sick. We think she had the flu. So I stayed home from church and took care of her.
Monday - Another sick day for Mom. She was actually worse and I was getting worried. Sweet Pam came by the house with some chicken pieces so I could make some homemade soup with some rich chicken broth. Pam also brought these beautiful flowers for Mom.
Tuesday - It must have been the 48 hour flu because Mom was back to cooking. I woke up to these delicious treats that she made when she woke up...vanilla scones, chewy granola bars and I am not sure what the other one was called but they were all delicious!
Wednesday - Girls night out... sushi and shopping.
Thursday - We took a little drive to what is going to be our new job location as of June 1st.
Friday - We came home after work to see our new patio roof. I'm so excited! I can't wait to plan a cookout. I am going to be spending lots of time outside enjoying this new area of the house.
Saturday - Our plan was to have a garage sale but after looking at the weather forecast we decided we better postpone the garage sale. So instead Mom, Kathy and I had a girls day out while Paul was home working on his homework. This is a picture of Mom right after her hair cut. Isn't she beautiful?
Now it's time to check out Sara's blog to see what everyone else is up to these days.