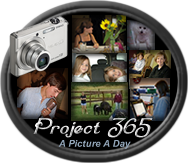 For Kathy's birthday we celebrated by going on a 4 day cruise. We decided to also take 2 ladies from our church. It was a wonderful time of getting to know these ladies hearts. I am really looking forward to the ladies retreat in October.
Sunday - We started our road trip to California in the afternoon and we got stuck in some really bad traffic so it took us much longer that expected. Since we weren't getting to the hotel until late, we decided to stop at Outback and eat dinner. We totally forgot that it was Mother's day and ended up having to wait over an hour to get seated but the food was wonderful, the service was great and we were on vacation so we were happy! Below is a picture of the two ladies we took with us on our trip... Pam and Tammi
Monday - Kathy got us all matching shirts to wear on our first day cruising.
Tuesday - Catalina Islands was our first stop. Pam and I stayed on the boat and enjoyed laying out in the sun, reading and relaxing.
Wednesday - We stopped at Ensenada and we took an excursion to the "Bufadora". We had fun eating and shopping. Then we decided to lay out in the sun. Poor Kathy got her legs burned.
Thursday - Was day at sea so we enjoyed playing Hand and Foot by the piano bar. Christopher (the piano player) was really good. I didn't recognize most of the songs he played but he did a wonderful job.
Friday - Our wait staff during dinner was excellent. The first night we were there Than seemed serious and almost like he had no personality. Then the music came on and he was a completely different man. We were laughing so much. After that first night we requested him by name!
Saturday - Honestly I can't remember what we did and I don't think I have a picture for this day so I decided to share a picture of my favorite towel animal during the cruise.
Hope everyone had a wonderful Mother's Day, now check out Sara's blog to see what's happening.