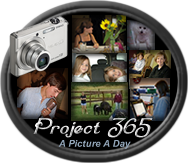 Sunday - We had a family from church over. Their girls were adorable. Here are a few pictures I took.
Monday - I was so tired I don't remember doing much of anything this night so of course I didn't take a picture. I decided to share a picture of a card I received in the mail a few weeks back from friends in GA. I loved the card they made for me and I just had to share it with you.
Tuesday - Another day of no pictures taking... sorry we were out late at a friends house and we were having so much fun talking that I totally forgot to take a picture. So here is a picture of my Easter gift from Kathy and Paul. Yes, I am spoiled.
Wednesday - This was a bitter sweet day for me. I would have celebrated 9 years of marriage with Mike. When a friend from church found out she decided we should celebrate my special day. She called some ladies from church and we went to PF Changs. I was able to share lots of memories of my life with Mike. I was humbled and blessed by these sweet ladies.
Thursday - Sushi night with Lana. No this is not a new way of eating sushi. She actually ordered ice cream balls (don't know the real name) and we were talking so much that some of the ice cream melted. It was so good that she had to get every last bit of it with a straw.
Friday - We took our Pastor and his family to Grimaldis... our favorite pizza place!
Saturday - Dinner with friends from church. Paul was playing bubbles with their youngest. It was cute and funny to watch Paul.
Now it's time to check out Sara's blog to see what everyone else is up to these days.