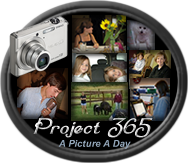 Week 31 - Sunday - I was feeling sick so I took it easy the entire day.
Monday - Rachel and I put together this gas grill. I think we did a GREAT job. I impressed myself!
Tuesday - Mom and Rachel flew home.
Wednesday, Thursday, Friday - I spent most of the day working on cards. I needed to make baby shower cards for two ladies in our church that are expecting. I am also working on stocking up on my card inventory.
Saturday - Kathy and I went out to get us a little treat... can you guess where we went?
Week 32 - Sunday - Our neighbors house went up for auction but right before they lost access to the house they went in and gutted the place. I couldn't believe it. This is what is left in the kitchen... basically, nothing! They even took the toilets. Now what in the world are they going to do with the toilets?
Monday - this is the best looking bread I have made since moving out here. For some reason my loafs were not turning out but I finally had success and honestly I don't even know what I did differently.
Tuesday - Got to spend a few hours with this precious little boy and his mama.
For dinner Lana, Paul, Kathy and I went to our favorite sushi restaurant 808 Sushi. After dinner we went into the AT&T store next door. While Paul and Kathy were taking care of official AT&T stuff, Lana and I played around with the phones. We were cracking up, having a good old time. The people must have thought we were crazy.
Wednesday - I spent the day cleaning the house and I totally forgot to take any pictures.
Thursday - I spent the day with a friend from church. On my way to her house I saw this hot air balloon. It was low and I could see the people standing inside the basket. It was cool!
Friday - We had dinner with a sweet family from church. They taught us a new game called Settlers of Cattan.
Saturday - We went to Miss Shirley's 75th birthday party. It still amazes me that she is 75. She is full of life and doesn't allow her age to slow her down one bit.
I am finally caught up on Project 365 so now it's time for me to check out Sara's blog to see what everyone else is up to these days.