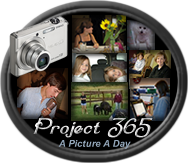 Sunday - We had a missions team visit for a week. Here is a picture of two of them. It was wonderful to spend time with them. You could just see the love they have for the Lord. They were inspiring and convicting!
Monday - Paul, Kathy and I celebrated the 4th of July and my 33rd birthday at the Bellagio. Kathy got us an awesome room with amazing view of the water show.
Tuesday - Wednesday - Thursday - I didn't get any pictures taken. Spent lots of time with the missions team as well as getting the house ready for company
Friday - Uncle Mike, Aunt Rita and Kayla spent the weekend with us. Aunt Rita brought 3 albums full of letters written to my Grandparents back in 1992 when they celebrated 50 years of marriage. This was the page I wrote those many years ago.
Saturday - Kathy treated us to pedicures. This was Aunt Rita and Kayla's first ever pedicure. They loved it!
Check out Sara's blog every Sunday to see what everyone is doing each week.