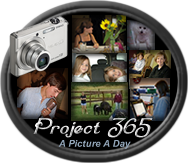 Sunday - We took Uncle Mike and Aunt Rita to our church, had lunch at the Pastor's house and then said goodbye to them as they headed to pick up Kayla and get checked in at their hotel. Sorry no picture though.
Monday - Spent the day getting the house ready for Mom and Rachel to come and visit but I did get a chance to finish making these birthday cards.
Tuesday - Mom and Rachel flew in today. They are staying 2 weeks and we have lots planned. Rachel brought some vellum with her for me to show her how to use it. We made this card together so I could also teach her how to use eyelets. She was really happy how the card turned out and now she can go back home and make many more cards using vellum and/or eyelets.
Wednesday - Mom enjoying some mate while we play hand and foot.
Thursday - Rachel was so excited to show me how to twist a pretzel. I thought she did a great job with her pretzel.
Friday - Kathy picked up Abigail (a little girl from church) to spend the weekend with us. We thought it would be nice for Rachel to have someone around her age. It was so cute because they met each other and started talking to each other like they were long lost buddies. We ate dinner and took them to a park so they could run and play. I took lots of pictures with my camera but with this new Mac I don't know how to get the picture so once I learn I will post all the pictures I took of them having fun at the park.
Saturday - We had a busy day planned. Woke up early, ate breakfast and headed out to get manicures and pedicures.
Then it was time to pick up Uncle Paul and go to Grimaldi's for some yummy pizza. We ran to Walmart to get some shopping done and then back home to drop Uncle Paul off.

Since Paul had homework to do at home we took the girls to Cars 2. The girls had a fun filled weekend!

Another week has flown by. I'm going to Sara's blog to read how everyone else is spending their summer.