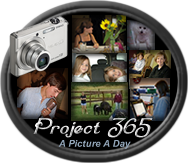 Sunday -
Kathy got tickets to the Lion King show. As we waited for the doors to open Rachel took in all the sites of Mandalay Bay.
Monday - We checked out this new library that's way cool. It's huge and has tons of books, books on CD, movies, and there are at least a dozen computers to use to surf the Internet.
Tuesday - We've been playing lots of card games. Rachel loves Phase 10...
but Mom and I love hand and foot.
Wednesday - We went to see the dancing waters. Rachel loves to watch them. It was hot out so we only stayed for 2 songs but it was still fun to watch. I never get tired of it.
Thursday - Kathy and Rachel joined us for our walk. Kathy actually joined us three days this week. I am very proud of her and look forward to having her join me for walks Monday to Thursday.
When Paul got home from work Rachel had a Pink Panther marathon planned. So before Mom, Kathy and I left to go grocery shopping I snapped this picture. They had just started the marathon... Rachel had her dibs ice cream, Paul with popcorn and both of them already hooked on the Pink Panther show.
Friday - Got some card making time today. I needed a few different kinds of cards but I decided to make them all look the same and just change the sentiment. When I showed the card to Kathy she said it looked too plain to be one of my cards. Do you think the card is too plain?
Saturday - We woke up real early to go to a local u-pick farm. Rachel had fun picking tomatoes, zucchini, apples, pears, carrots, squash and cucumbers.
this is just some of the produce we walked away with... can you guess what the bright orange items are? what about the huge white item? do you know what they are?
After a busy morning of picking fruits and veggies and going to Red Rock Canyon, we headed to Cheeburger Cheeburger for lunch... by the way, they have the best onion rings ever!

We had a full week,
how was your week?