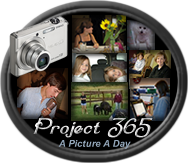 Sunday - I had the privilege to be in the nursery. Here is one of the sweet little ones I watched.
Monday - We had a cookout and invited several families from church. I also learned a new card game called Scum.
Tuesday - With lots of help from my Pastor, I sold the truck and bought this little car.
Wednesday - Spent some time in the craft room and here is the end result.
Thursday - A few months back I found out that there is a very talented seamstress at our church. After speaking with her, I've decided to take my wedding dress and have it made into a dress that I can use for formal nights on future cruises. I can't wait to see what how it turns out.
Friday - This is one of the 6 tins I sold to my coworker today.
Saturday - After a very productive morning, we ended the day by playing a game of clue.
How was your Memorial Day celebration? I'm headed to Sara's blog to see.