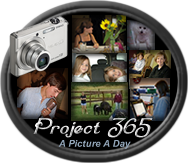 Sunday - For Father's Day Paul worked hard and made a pen for each father at church.
Monday - Kathy hit an awesome sale at Bath & Body Works. Can you tell what scents we like?
Tuesday - I have really enjoyed reading A Woman Who Reflects the Heart of Jesus by Elizabeth George. I highly recommend this book to anyone who has not read it yet. I was borrowing this book and I am actually going to buy a copy for myself.
Wednesday - Kathy, Lana, Jen and I got to enjoy some girl time... pedicures and sushi... it was a fabulous night!
Thursday - If you are looking for a family movie this one is wonderful.
Friday - I have so been enjoying some super delicious watermelon this season. Each one we have gotten has been so sweet and yummy!
Saturday - While we were out at dinner Kathy and I both pulled out our phones to look something up and Paul felt left out so he pulled out both of his work phones and started playing around.
I hope everyone had a good week and now am going to Sara's blog to see.