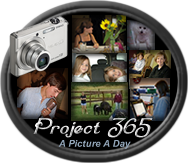 Sunday - Paul is gifted musically. He teaches himself how to play instruments. He is very talented.
Monday - I am enjoying my time watching Scout.
Tuesday - My Pastor and his wife went to a Pastor's conference this week which opened up an opportunity for me to watch their 3 boys.
Wednesday - I saw this book at the house I am watching and I thought it would be a great book to read. My goal is to read two chapters a day so I can get it done while I am house sitting.
Thursday - Along with house and dog sitting, I am also watching over their pet turtle. I actually forgot his name but he is really easy to take care of and he is lots of fun to sit and watch.
Friday - I found this new app called Collagraphy and had some fun playing around with it.
Saturday - A friend from church shared a recipe with me this week and it sounded so good I had to try it right away.... Cilantro Lime Chicken. I will post the recipe later this week so be on the lookout.

Heading over to check out Sara's blog to see how everyone else is doing.