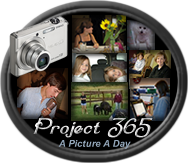 Monday - I have really been focusing on making cards any time I have free. I plan on taking cards to sell at a women's retreat in October so I am working on some Christmas cards.
Tuesday - Paul set up the Total Gym for me and he was showing me and Kathy how to use it. We were all laughing so much. I am not sure if I will be able to use it or not but I am going to try.
Wednesday - Kathy and I took our friend Cheyenne out to dinner to celebrate her birthday. Cheyenne ordered the Melting Lava cake for her dessert. She loved it.
Thursday - Kathy and I have been drinking our NatraBurst drink mixed with orange juice as an afternoon pick me up. It also helps us not be sooo hungry when we get home so we can enjoy a lighter dinner.
Friday - Kathy and Paul took me out to a really nice restaurant called Michael's to celebrate my last day of work. Many more picture will be posted tomorrow. Come back and check them out. Going to this restaurant is an experience.
Saturday - Packed up and ready to go. I am house, dog and turtle sitting for the next 3 weeks. Come back later this week for more pictures.
Now it's time to check out Sara's blog to see how everyone else is doing.