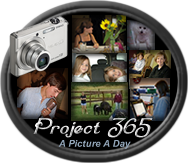 What a full week for me but I am thankful for each day God has given me!

Sunday
We were invited over to the Kendall's house for dinner. We had a fabulous time. Played some games, ate some delicious food and learned alittle more about each other. Be praying for the Kendall's as their heart's desire is to become missionaries.
Monday
Paul and Kathy have lots of wooden dishes. We use them alot for entertaining and just for fun. I took all the wooden pieces they owned and put mineral oil on them to keep the wood protected.
Tuesday
I stayed home from work so the new carpet could get installed. This carpet is the softest carpet I have ever felt. I love it!
Wednesday
Kathy got us tickets to go see The Phantom of the Opera. It was wonderful! Thanks Kathy!
Thursday
We had these two amazing ladies over for dinner. We met them at church and have really enjoyed getting to know them.
Friday
Cleaning out some drawers at work and look what I found. I couldn't believe it. Does anyone even own a computer that reads these old disks?
Saturday
We went to California for a Steve Green/Larnelle Harris concert. The last time I was at a Steve Green concert was probably about 5 years ago in GA. Mike took me for our anniversary...such wonderful memories!
Now let's see how everyone else is doing.