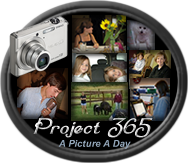 I am really running behind on posting this but I still wanted to share how my week went and hope to post on time next week.

Sunday
I was blessed to be able to go to Georgia for a quick weekend trip. My goal was to spend time with the Jeffries family. I wanted to be a blessing to them as they have been going through some hard times. God has been faithful and good! More pictures from my GA weekend trip will be posted shortly.
Monday
Kathy and I flew back home on Monday so we had a quick lunch with these wonderful ladies. There were so many I would have loved to visit with but time did not permit me to. Maybe on my next visit I will be able to spend more time.
Tuesday
I am trying to get back into making cards. I have two orders for cards so I need to get busy!
Wednesday
I started drinking this new drink that gives me all the nutrients I need for the day. For more information you can see my post on it. I am super excited about it and I am sure I will be posting more information in the future also.
Thursday
Kathy decided to make a salad for dinner. I know this is a really dark picture but can you see the size of her salad? Don't worry she didn't eat it all but it was rather funny.
Friday
We were invited over to our Pastor's house for dinner. It was a relaxed family style dinner. This is their youngest boy. Kathy told him to smile...so he did. I thought it was too cute! I don't think he could have smiled any bigger!

Saturday
Got some things accomplished at home that I have been wanting to get done. I read on Lynn's Kitchen Adventure blog that honey should be in glass jars for long term storage. She also shows step by step how to decyrstallize honey. I had 2 gallons of honey that were basically all crystallized so I decided to transfer them into these glass jars so they would be easier to decrystallize.
Now let's see how everyone else is doing.