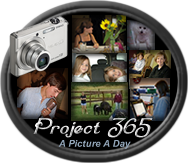 Sunday
We had Mike and Martha over for lunch after church. It was a great opportunity to get to know them better.
Monday
We have been enjoying the extra day light because of the time change. We were able to come home, eat dinner and then go for a walk.
Tuesday

Got some more walking in today. This is the route I walked. This park, which is close to the house, is awesome! I can't wait to enjoy more walks, picnics and sunshine as the weather warms up.
Wednesday

To get me through the day! :-)
Thursday

We had a St. Patrick's Day potluck at work. DeeAnn made these cute little cookie hats. Aren't they cute?
After work we had the Chastaine family over for dinner. I was able to hold this little bundle of joy most of the night.
Friday

Got my iTunes gift card in the mail today. This is one of many gift cards I have earned from
Swagbucks
.
Saturday

Another fun day of fellowship. This is a very special family full of love for the Lord.
Look at that face... how precious!
Such a sweet couple!
My week was full of friends, fellowship and food. How was your week?