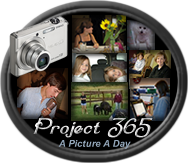 After my
busy and full week with lots of kiddos last week
, I decided this week I would work on some card projects. This is a card I found unfinished from years ago. I am not sure why I never finished it since it was really rather easy to complete but it's done now.
Mike printed some labels for me and I ended up with 6 blank labels not used on the sheet. We normally put it back through the printer again but I wasn't thinking and I started cutting some of the labels I was going to use. So I couldn't put the paper back through the printer so I decided to make cards and use the labels. I think the cards turned out nice.
I am really trying to use up supplies in my craft room before buying more. I have had this jar of diamond dust (I think that is what it's called) for several years. I never really new how to use it without making a huge mess. I started doing a little experimenting. I found some craft glue I had and I outlined the flower with the glue and then poured the diamond dust all over it. I thought it looked good but I wanted to see what it would like cover the entire flower with glue and diamond dust. So I grabbed a paint brush and made another card, spreading the glue all over the flower.
Which card do you like better? The outline version or the complete image covered?
Last month we received a wedding invite for the son of a former pastor of ours. We aren't going to be able to go to the wedding but I did want to make sure that we got a card and gift sent to them. I actually took the invitation and created a wedding card to match. The background paper and ribbon on this card are from the original wedding card. Now I need to get a gift card and get this card out to them.
I had an extra piece of the background so I decided to make an Easter card to give to Mike.
Friday I was back with the kiddos and we had an extra little one. She was a bundle of joy.
Time to read how everyone's week went...heading over to
Sara's blog
.