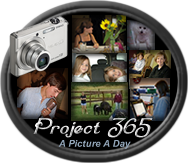 Monday

look at all these eggs we came home to...we actually had about a dozen more that froze and cracked.
After cleaning the chicken house, going through the HUGE stack of mail, unpacking, it was time to put away the Christmas decorations... look how bare the house looks
Tuesday

We are trying to eat healthier...you know what that means?
We eat healthier, the chickens eat healthier...here they are eating celery...they get to eat the leafy part while we enjoy the main celery stalk...they also enjoyed the pecking at the skin of my spaghetti squash...they cleaned it all up
Wednesday
We had a chance to go to Walmart and check out what Christmas items are left. I got these really nice Wilton cookie cutters for 75 cents each. These cutters normally sell for around $5. I am really excited.
Thursday

Oh baby it's cold outside
Thursday we got snow...Mike couldn't wait to get outside and make a little snowman.
Friday
I woke up to this white winter wonderland
Saturday

Although it was icy out, Mike wanted to get out of the house. So off we went heading south as we drove, did some grocery shopping and went to watch a movie. While driving we saw this cute round bale straw family.
Does anyone know what kind of bird this is? We saw it sitting on a bench and I walked closer and closer to it but it wasn't budging. I'm surprised it stayed so still but then again it was really enjoying the sunshine during this very cold day.
I am going to close my week on Saturday so I can post this earlier on Sundays. Next week you will see my picture for today. Thanks to all who visit and comment on my blog. I greatly appreciate it. Now go over to
Sara's blog
and spread some more cheer!