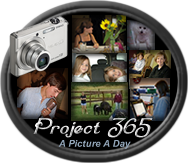 Monday
Here is the latest and greatest on my card making. I thought these could be used for Valentine's Day, Anniversary, Wedding or just because.

Tuesday
I spent the day at my friend's house helping her out with making lunch and getting coupons cut out and organized to go shopping. We did a Publix run and did amazingly well. She spent $109 and saved over $233. Once we got home and the kids put all the groceries away, she took me into her room and gave me a ton of clothes. Most of them brand new that she had been holding onto. I came home with two huge garbage bags of clothes. I was so excited. Here is a very small sampling of what I brought home. Thank you... Thank you... Thank you!
Wednesday
The last Wednesday of each month we go to a local nursing home to have a church service. After the service we spend time talking with the the residents. Grace is the checker's champion and she asked me to play. I very rarely play checkers so I am not a threat to her but it was fun!
Thursday
Betsy spent a few days with Audrey as a trial run to see if she would be willing/able to take care of Betsy for 2 weeks while we go on our cruise.
Friday
We were invited over to a church families home for dinner. We had a fabulous time. They made the most delicious food...spelt spaghetti with meatballs, asparagus, Greek salad and garlic bread....for dessert we ate this chocolaty rich mousse. I was totally stuffed, so to work it off we played some games. We laughed and laughed and laughed some more.
Saturday
We were suppose to get snow, ice and sleet so we decided to pick up a pizza in the morning and stay in the rest of the day. Mike found this new pizza of the month at Walmart. It was extra cheesy and yummy!
Going to check out Sara's blog and see how everyone else's week went.